International Entrepreneurship Week 2022
---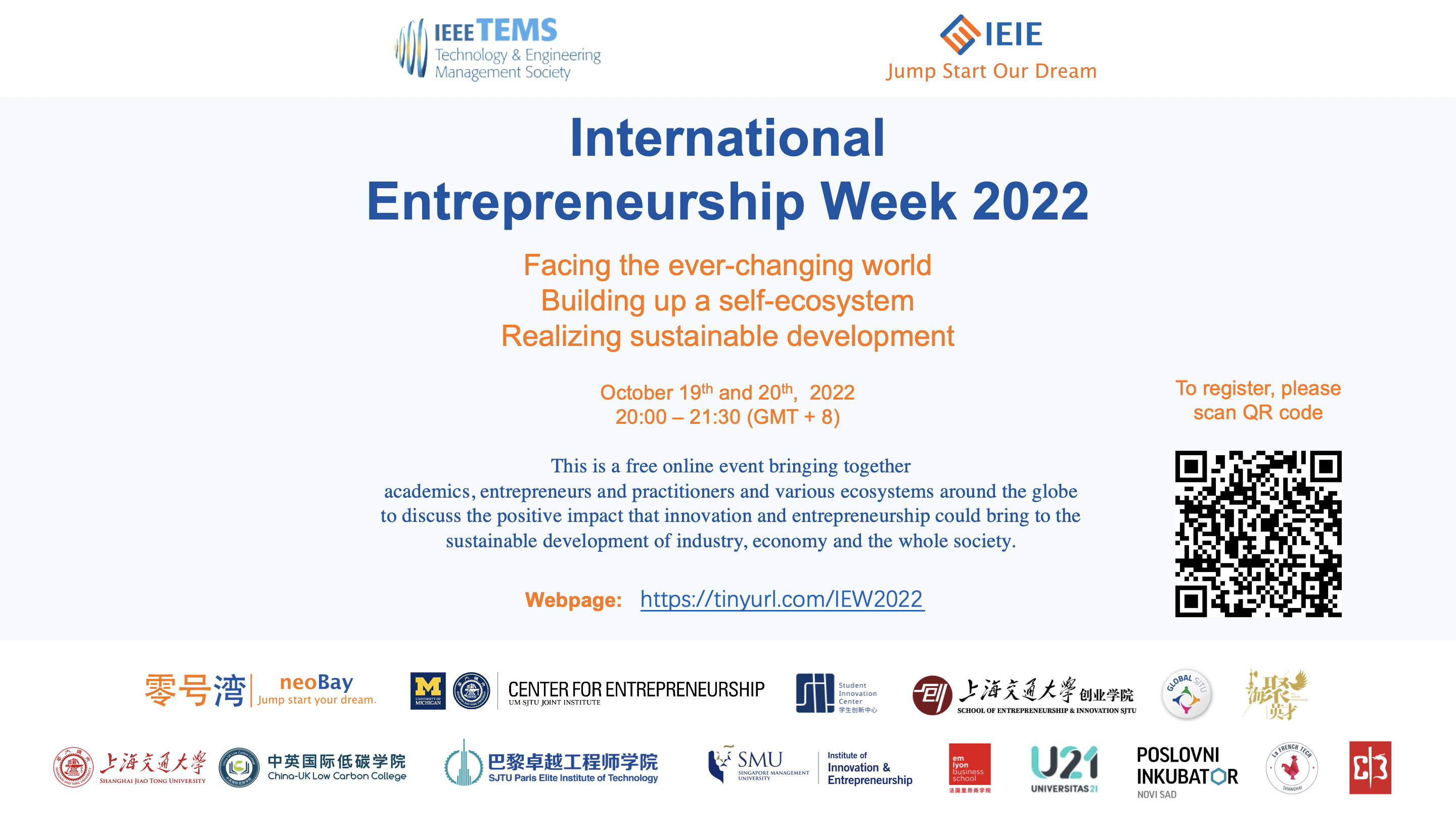 ---
Facing the ever-changing world
Building up a self-ecosystem
Realizing sustainable development
International Entrepreneurship Week is an annual event that brings together academics, practitioners, entrepreneurs and various ecosystems around the globe to discuss the positive impact that innovation and entrepreneurship could bring to the sustainable development of industry, economy and the whole society.
Entrepreneurship Week was started at the Center For Entrepreneurship at the University of Michigan and Shanghai Jiao Tong University Joint Institute in 2018, supported by IEEE-TEMS. Reports for the past events are found in IEEE-TEMS Leaders magazine (2018, 2019, 2020, 2021).
In 2022, the 5th International Entrepreneurship Week (IEW2022) will be held virtually cohosted by the co-organizers listed below under the theme of Facing the ever-changing world, building up a self-ecosystem, & realizing sustainable development.
---
Day 1 (Oct. 19th, 20:00 – 21:30 GMT+8) - Brighter future and greener world
Welcome speech
Address 1 - Talent attraction for innovation and entrepreneurship
Presentation 1 - Promoting entrepreneurship through competition - Lee Kwan Yew Global Business Plan Competition
---
Day 2 (Oct. 20th 20:00 – 21:30 GMT+8) - Preparation of your ecosystem for sustainable development
Address 2 - Adaptability of Chinese returned students & international graduates to Chinese market
Presentation 2 - Basic logic of entrepreneurship & Introduction to Shanghai Minhang Overseas Talents Entrepreneurship Park
Panel Discussion 2 - Knowledge and skills required for student entrepreneurs for success in the Post-pandemic era
Panel Discussion 3 - Pathways for entrepreneurs and startups to build up a self-sustaining ecosystem
Concluding remarks
---
Sign up here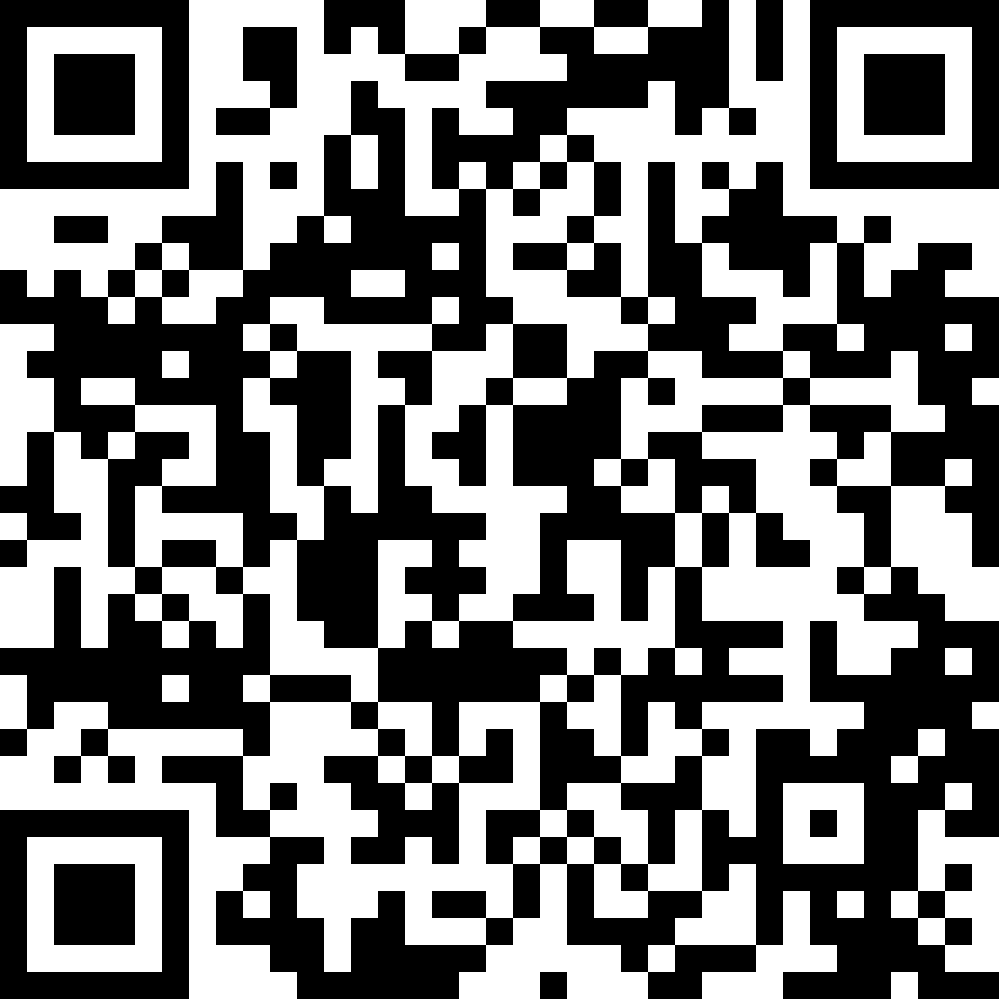 https://ieie-statistics.mikecrm.com/Kv7nKoC
Webex Meeting
You will get the Webex link via email after signing-up
For Webex APP, please download at https://www.webex.com/downloads.html
---
For more detailed information, please refer to the event page.
Please contact JI-CFE for inquiry ji-cfe@sjtu.edu.cn.